My Blog
Posts for: April, 2018
By Today's Smile Center
April 20, 2018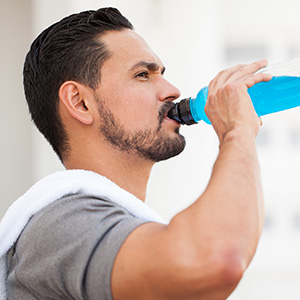 In the sports world, athletes are always looking for an edge. And it's not just college or professional sports—even Little Leaguers are focused on enhancing their performance.
That's why sports and energy drinks have rocketed in popularity. With marketing pitches promising to increase stamina or replace lost nutrients from strenuous workouts, it's not unusual to find these beverages in sports bags or the team water cooler.
But there's a downside to them regarding your dental health—they're often high in sugar and acidity. Both drink types could increase your risk of tooth decay or periodontal (gum) disease over time.
Sugar is a primary food source for the bacteria that can trigger a gum infection. They also produce acid, which at high levels can erode tooth enamel and lead to tooth decay. The risk for enamel erosion also increases with the drink's acidity.
You can lessen your risk of these unpleasant outcomes by restricting your consumption of these beverages. In fact, unless your sports activity is highly strenuous for long periods, your best hydration choice is usually water.
But if you do drink a sports or energy drink for an extra lift, be sure to take these precautions for the sake of your teeth:
Try to drink them only at mealtimes. Continually sipping on these drinks between meals never gives your saliva a chance to neutralize mouth acid. Reserving acidic foods and beverages for mealtimes will allow saliva to catch up until the next meal.
Rinse with water after your drink. Water usually has a neutral pH. This can help dilute mouth acid and reduce the mouth's overall acidity.
Don't brush right after drinking or eating. Increased acid that can occur right after drinking or eating can immediately soften tooth enamel, but saliva can neutralize and help restore minerals to tooth enamel within an hour. Brushing during this period could remove tiny bits of the enamel's minerals.
Taking these precautions will help keep sports or energy drinks from eroding your tooth enamel. Once it's gone, you won't be able to get it back.
If you would like more information on protecting your tooth enamel, please contact us or schedule an appointment for a consultation. You can also learn more about this topic by reading the Dear Doctor magazine article "Think Before You Drink: Sports and Energy Beverages Bathe Teeth in Erosive Acids."
By Today's Smile Center
April 10, 2018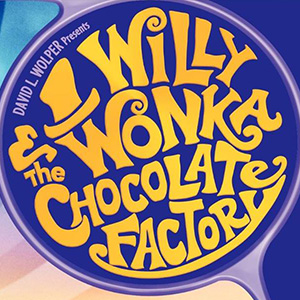 The classic movie Willie Wonka & the Chocolate Factory, starring Gene Wilder, still brings back sweet memories of childhood to people everywhere. Recently, the news broke that a remake of the beloved 1971 film is in now development in Hollywood. But at a reunion of the original cast members a few years ago, child star Denise Nickerson revealed that her role as gum-chewing Violet Beauregard caused a problem: she ended up with 13 cavities as a result of having to chew gum constantly during the filming!
It should come as no surprise that indulging in sugary treats can lead to cavities: The sugar in your diet feeds harmful bacteria that can cause tooth decay and other dental problems. Yet lots of kids (not to mention the child inside many adults) still crave the satisfaction that gum, candy and other sweets can bring. Is there any way to enjoy sweet treats and minimize the consequences to your oral health?
First, let's point out that there are lots of healthy alternatives to sugary snacks. Fresh vegetables, fruits and cheeses are delicious options that are far healthier for you and your kids. Presenting a variety of appealing choices—like colorful cut-up carrots, bite-sized cheese bits and luscious-looking fruits and berries can make it easier (and more fun) to eat healthy foods. And getting kids off the sugar habit is a great way to help them avoid many health problems in the future.
For those who enjoy chewing gum, sugarless gum is a good option. In fact, chewing sugarless gum increases the flow of healthful saliva in the mouth, which can help neutralize the bacteria-produced acids that cause cavities. Gums that have the ADA (American Dental Association) Seal of Acceptance have passed clinical tests for safety and effectiveness.
But if you do allow sugary snacks, there are still a few ways to minimize the potential damage. Restrict the consumption of sweets to around mealtimes, so the mouth isn't constantly inundated with sugar. Drink plenty of water to encourage saliva flow, and avoid sugary and acidic beverages like soda (even diet soda) and "sports" or "energy" drinks. Brush twice daily with fluoride toothpaste and floss once a day. And don't forget to visit our office regularly for routine checkups and cleanings. It's the best way to get a "golden ticket" to good oral health.
If you would like more information about sugar, cavities and oral health, please call our office to arrange a consultation. You can learn more in the Dear Doctor magazine articles "Nutrition & Oral Health" and "The Bitter Truth About Sugar."