My Blog
Posts for tag: Tooth Decay
By Today's Smile Center
September 07, 2018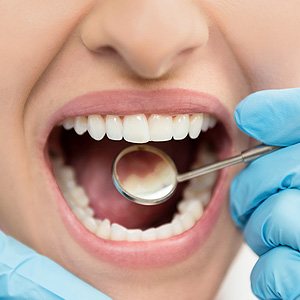 The basics for treating tooth decay have changed little since the father of modern dentistry Dr. G.V. Black developed them in the early 20th Century. Even though technical advances have streamlined treatment, our objectives are the same: remove any decayed material, prepare the cavity and then fill it.
This approach has endured because it works—dentists practicing it have preserved billions of teeth. But it has had one principle drawback: we often lose healthy tooth structure while removing decay. Although we preserve the tooth, its overall structure may be weaker.
But thanks to recent diagnostic and treatment advances we're now preserving more of the tooth structure during treatment than ever before. On the diagnostic front enhanced x-ray technology and new magnification techniques are helping us find decay earlier when there's less damaged material to remove and less risk to healthy structure.
Treating cavities has likewise improved with the increased use of air abrasion, an alternative to drilling. Emitting a concentrated stream of fine abrasive particles, air abrasion is mostly limited to treating small cavities. Even so, dentists using it say they're removing less healthy tooth structure than with drilling.
While these current advances have already had a noticeable impact on decay treatment, there's more to come. One in particular could dwarf every other advance with its impact: a tooth repairing itself through dentin regeneration.
This futuristic idea stems from a discovery by researchers at King's College, London experimenting with Tideglusib, a medication for treating Alzheimer's disease. The researchers placed tiny sponges soaked with the drug into holes drilled into mouse teeth. After a few weeks the holes had filled with dentin, produced by the teeth themselves.
Dentin regeneration isn't new, but methods to date haven't been able to produce enough dentin to repair a typical cavity. Tideglusib has proven more promising, and it's already being used in clinical trials. If its development continues to progress, patients' teeth may one day repair their own cavities without a filling.
Dr. Black's enduring concepts continue to define tooth decay treatment. But developments now and on the horizon are transforming how we treat this disease in ways the father of modern dentistry couldn't imagine.
If you would like more information on dental treatments for tooth decay, please contact us or schedule an appointment for a consultation.
By Today's Smile Center
April 10, 2018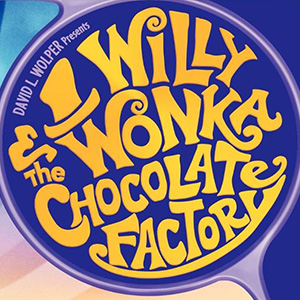 The classic movie Willie Wonka & the Chocolate Factory, starring Gene Wilder, still brings back sweet memories of childhood to people everywhere. Recently, the news broke that a remake of the beloved 1971 film is in now development in Hollywood. But at a reunion of the original cast members a few years ago, child star Denise Nickerson revealed that her role as gum-chewing Violet Beauregard caused a problem: she ended up with 13 cavities as a result of having to chew gum constantly during the filming!
It should come as no surprise that indulging in sugary treats can lead to cavities: The sugar in your diet feeds harmful bacteria that can cause tooth decay and other dental problems. Yet lots of kids (not to mention the child inside many adults) still crave the satisfaction that gum, candy and other sweets can bring. Is there any way to enjoy sweet treats and minimize the consequences to your oral health?
First, let's point out that there are lots of healthy alternatives to sugary snacks. Fresh vegetables, fruits and cheeses are delicious options that are far healthier for you and your kids. Presenting a variety of appealing choices—like colorful cut-up carrots, bite-sized cheese bits and luscious-looking fruits and berries can make it easier (and more fun) to eat healthy foods. And getting kids off the sugar habit is a great way to help them avoid many health problems in the future.
For those who enjoy chewing gum, sugarless gum is a good option. In fact, chewing sugarless gum increases the flow of healthful saliva in the mouth, which can help neutralize the bacteria-produced acids that cause cavities. Gums that have the ADA (American Dental Association) Seal of Acceptance have passed clinical tests for safety and effectiveness.
But if you do allow sugary snacks, there are still a few ways to minimize the potential damage. Restrict the consumption of sweets to around mealtimes, so the mouth isn't constantly inundated with sugar. Drink plenty of water to encourage saliva flow, and avoid sugary and acidic beverages like soda (even diet soda) and "sports" or "energy" drinks. Brush twice daily with fluoride toothpaste and floss once a day. And don't forget to visit our office regularly for routine checkups and cleanings. It's the best way to get a "golden ticket" to good oral health.
If you would like more information about sugar, cavities and oral health, please call our office to arrange a consultation. You can learn more in the Dear Doctor magazine articles "Nutrition & Oral Health" and "The Bitter Truth About Sugar."
By Dr. Sam Shamoon
October 31, 2017
Don't tell Mom, but chocolate may not be as harmful to teeth as was once believed. In fact, new findings may force us to rethink the cavity causing potential of many commonly eaten food. Three factors contribute to caries producing environment in the mouth: sugar contents of foods; the stickiness of foods; and acidity in mouth.
Lunch meats and aged cheeses neutralize the acid in the mouth. High fiber snacks help increase the saliva in the mouth which help wash away sugars and dilute acids in the mouth. Cavity causing culprits to avoid: dried fruits chewy sticky candy, and fruit juices because they are loaded with sugar that is not easily washed away.